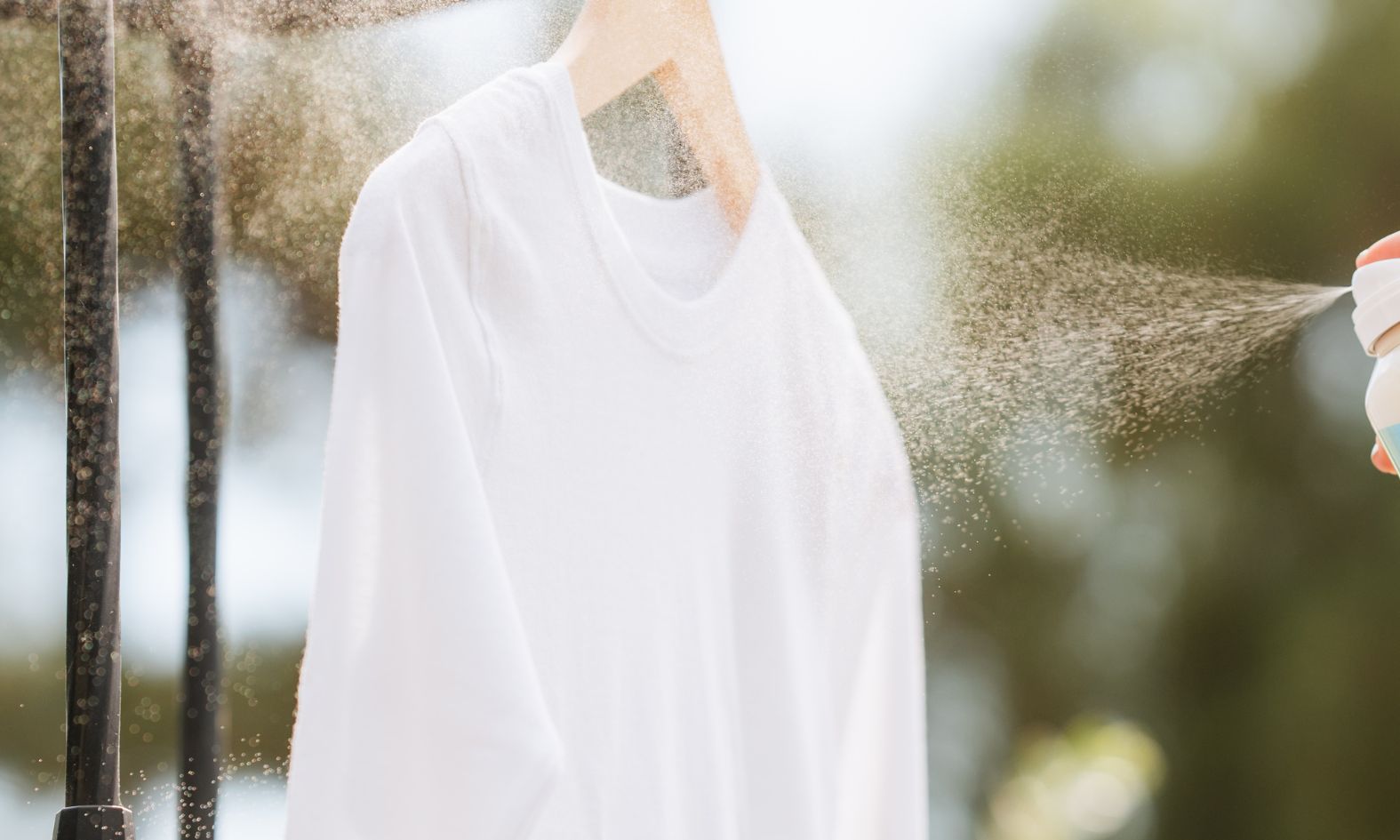 Powered By Air
Safe + free of hazardous chemicals. Our propellant is 100% compressed air. Innovative 360-degree continuous spray with no toxic, volatile, or dangerous chemicals known to pollute the environment.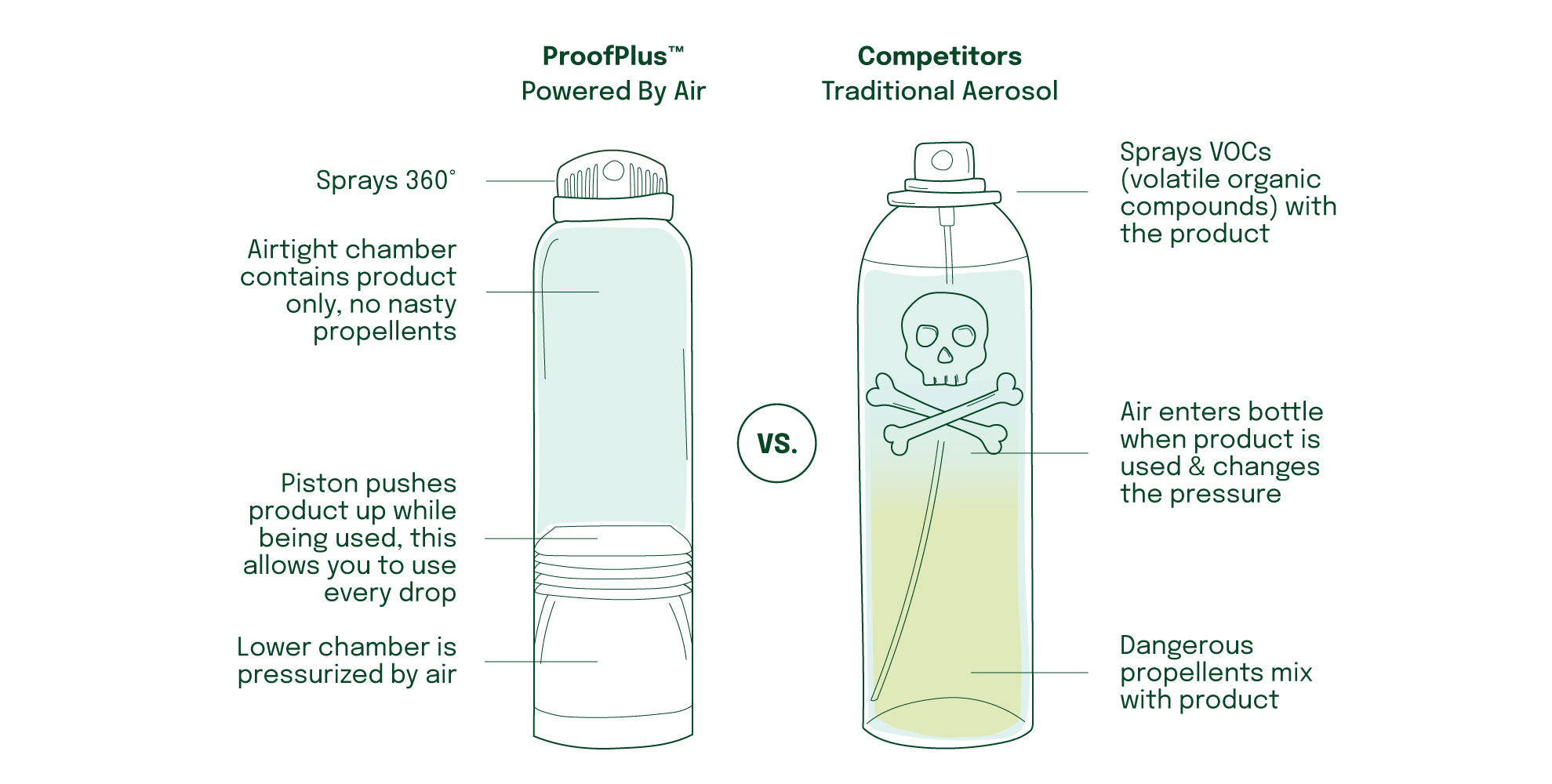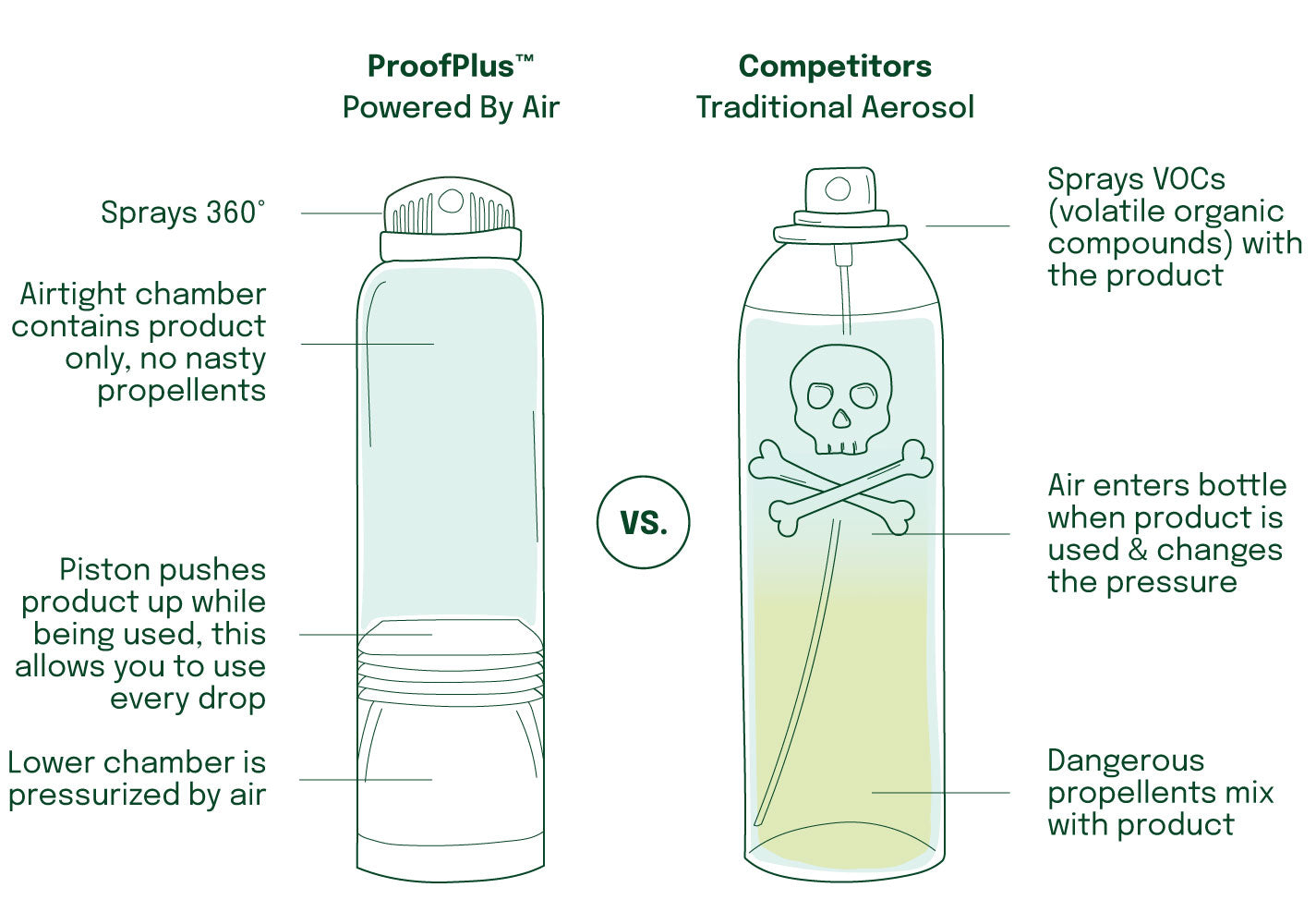 Aerosol-free packaging
as unique as our formulas
With ProofPlus™, there are no contaminants and/or dangerous chemicals used for propulsion, just our innovative piston-based air distribution system. In other conventional aerosol products, dangerous chemicals are used as propellants. They are mixed in with the product which makes it flammable or explosive. Because there are no dangerous propellants involved, each bottle of ProofPlus™ is filled with 100% pure product. When we give you 200ml of product, we mean 200ml.
Reduced carbon footprint by 30%
We have reduced our carbon footprint by 30% compared to alternatives which continue to use conventional aerosols or BOV aerosols. Our packaging utilizes zero-waste PET plastic, to increase our recyclability. While the bottle itself cannot yet be refilled and re-used, we are doing our best to make sure each bottle can at least be broken down and recycled. In addition, our bottles are 100% powered by air. We contribute to a safer environment with our products emitting zero harmful chemicals, CO2, or CFCs (Chlorofluorocarbons).
What about ProofPlus™
Cleaner + Stain Remover Packaging?
We're glad you noticed. While the "Powered By Air" bottles are not suitable for all of our products, we still take the proper steps to ensure our packaging is always safe + eco-friendly. ProofPlus™ Cleaners + Stain Removers come in 100% recyclable trigger spray bottles.